THE JOHN HAZARD ADVENTURES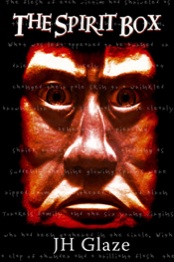 When Walt Turner's mother died, he inherited her apartment and the antique shop below. After losing his job due to the treachery of a co-worker, The Spirit Box calls to him from the darkness of the shop with an offer of revenge. Lured by the promise of ultimate power and eternal life by the prisoner inside the box, Walt agrees to help it gather the final spirits it requires to return to human form.

John Hazard is investigating a series of murders and missing persons in this otherwise quiet town. His perceptions of reality are about to be altered in a life changing confrontation that will force him beyond the boundaries of darkness and ancient evil.

It is a spiraling descent into madness, where you may have everything you desire, if only you are willing to sacrifice all that you believe. When you look into The Spirit Box, be prepared to have more than your breath taken away.


Buy
THE SPIRIT BOX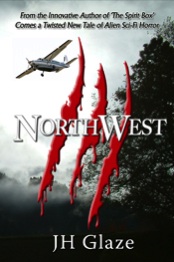 John Hazard is back on the trail of danger! After a life-altering event, he has resigned from the police department in small town America and enrolled in a Paranormal Investigation course at Bay University, a community college in San Francisco.

For their final grade, the class ventures to the Pacific NorthWest to film a documentary on a mysterious phenomenon they call "The NorthWest Triangle," where scores of small aircraft and people have gone missing without a trace. Professor Macy Renner believes the answer lies in an unsolved mystery from her own past and is determined to discover it, no matter the cost.

Emily Sparks has her own reasons for going, and it's not just about the money. She is about to jump from the frying pan into the fire as she signs on for a journey that will transport her into the veritable jaws of hell.

Can a rag-tag team of misfits succeed in uncovering the source of the supernatural anomaly, or will the terror that lies in wait consume them in the process? Come along on an adventure where you will learn that you don't have to outrun the creatures behind you. You only have to run faster than the person beside you!

Buy
NORTHWEST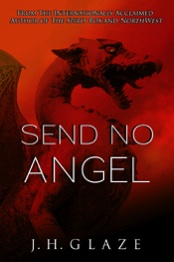 John Hazard and Emily Sparks have been to hell and back in the forests of the NorthWest, but there's a new relationship developing between them, and more predators to deal with at home.

A ruthless gang is hunting Emily, the only witness to a mob hit, and there is only one way to put an end to their threat. Fight fire with fire. Once the menace has been eradicated, they're working to put their lives back on track and get their Paranormal Investigation business off the ground. Life is uneventful until late one night a call comes from a friend with an obscure message. "If you don't hear from me by morning, come over to my lab. Something may have gone wrong."

In a mind bending adventure through a portal to another world, against overwhelming odds and horrific creatures, they will join a team of John's former Marine comrades to bring back their friend, alive or dead.

Buy
SEND NO ANGEL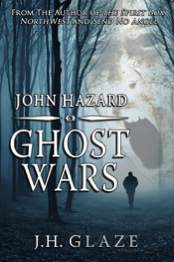 Upon the couple's return from a hellish alternate dimension, John Hazard is suffering from an unusual affliction. Emily plans for a vacation to help him rest and recover.

Meanwhile, a new menace is brewing that will draw the pair into a terrifying war of supernatural power that could destroy the world as they know it.

As John builds an army of the dead, Emily has a secret that will test his emotional strength, and the couple will discover how far they are willing to go to preserve their life together.